The Best Building Supplies in the Area
High-Quality Building Materials
Whether it's an agricultural, residential or commercial project, our supply yard has everything you need to successfully complete your project, from start to finish. We carry a full line of building materials, including the highest quality lumber sold in the region. Our commitment to provide high quality, durable supplies ensures that you can count on having the materials that you need.
Call or stop in to speak with a sales representative today!
Lumber
Our customers and contractors continually praise the durability, quality and dependability of each of our lumber lines. We are proud of this distinction and determined to maintain our reputation of carrying the highest grades available.
Pressure Treated
We proudly carry the highest grade pressure treated lumber that we can source. Our treated lumber is not only kiln-dried after treatment (KDAT), but every piece is also treated for ground contact. Our 1x, 5/4x Decking, 2×4 and 2×6 are grade C&Btr, and our 2×8, 10 and 12 are #1 grade.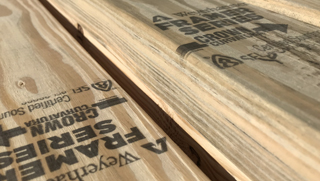 Framing Lumber
Framer Series yellow pine by Weyerhaeuser has redefined the framing lumber industry. With its computerized grading system, call backs and returns are all but eliminated. We carry Framer Series in everything from 2×4 and 2×6 pre-cut studs to long length framing members.  Listen to builders, suppliers and craftsman extoll the virtues of this superior building product in a short video by Weyerhaeuser. We also carry the highest quality SPF (spruce pine fir) framing lumber available, choosing from a short list of the finest and most dependable mills.
Engineered Lumber
Our partnership with Weyerhaeuser/Trus Joist allows us to carry a full selection of their engineered products.  Floor system designs and expert analysis are all free of charge!  You provide the vision, we provide the engineered product that exceeds the load requirements needed.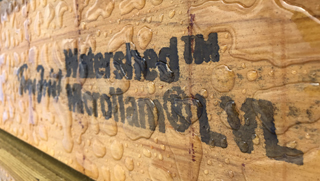 Finished Lumber
From clear poplar, yellow pine and high-end, kiln-dried, tight-knot western red cedar to primed interior products, our board stock adheres to our standard for providing the highest quality material for whatever your project requires.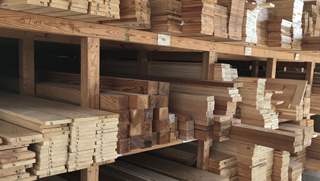 Posts & Poles
With a range of 8' to 24' lengths, our posts are perfect for post frame needs, outdoor decks and much more. We also carry a wide range of round poles up to 35' in length.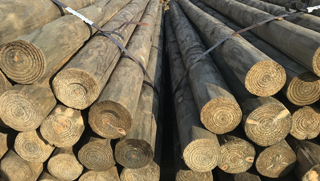 Plywood
Our plywood selection includes much more than the commodity items typically found at a lumber yard. We carry high end, domestic- and cabinet-grade plywood including oak and birch, as well as T-111 and reverse board and batten pattern plywood. We also carry structural-grade plywood, including long-length sheathing. We are proud to offer a full line of both
Weyerhaeuser
and
Huber (including their full line of Advantech
and Zip plywood and accessories) brand items.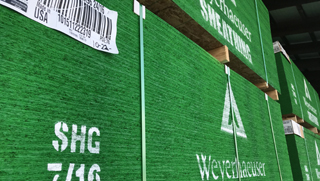 Windows & Doors
One of the most important decisions to make when building or remodeling is what to do about doors and windows. Don't be fooled into thinking that a window is just a piece of glass and a door is something that opens and closes. Our staff is experienced in working with you to find a product that meets your budget and exceeds your needs. And, our established relationships with reliable vendors allows us to offer unparalleled service before, during and after construction.
Windows
Whether you are looking for the warmth of an aluminum clad wood window or an all-vinyl replacement, Jeld-Wen windows and doors have dependability that allows you to rest easy at night. We also offer free consultations and measuring.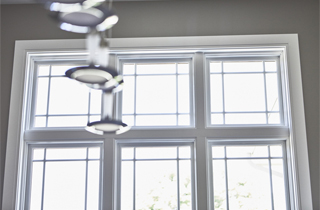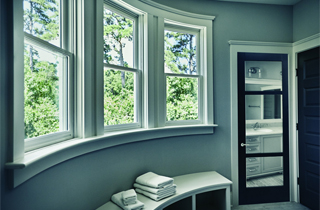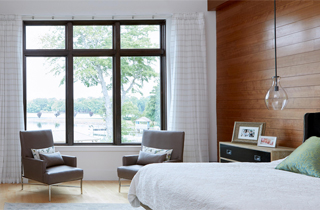 Doors
Homeowners frequently tell us that they had no idea there were so many choices and decisions to make when purchasing a door. Everything from design, skin type, glass options and hinge finishes to the multitude of jamb options available make purchasing a door something that we don't take lightly. We are selective in who we purchase from and only sell products that we would put in our own homes. Reeb, Rocco Building Supplies and Simpson Door Company offer excellent quality at competitive prices. We are also happy to work with you on your light- and heavy-duty commercial needs.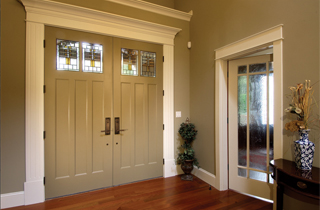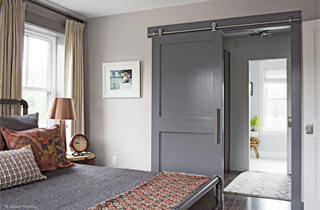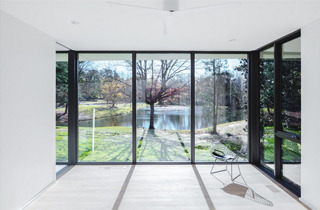 Roofing
We carry an assortment of roofing products including architectural shingles, steel roofing and accessories.
Asphalt Shingle by GAF
We carry GAF's Lifetime Timberline HD product and its wide range of colors and accessories. Click here for available color options.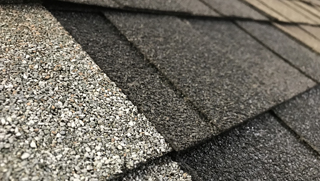 Steel Roofing by Fabral
For more than 40 years, we have partnered with Fabral to provide exceptional products at competitive prices. Although cheaper options are available, we have made a commitment to quality and dependability, whether it is for our own post-frame projects or for your projects.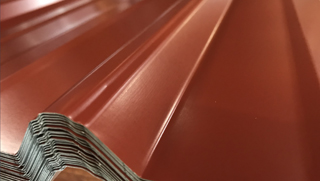 Outdoor Living
With more and more people choosing to extend their living areas to the outdoors, we offer everything from composite decking to concrete patio pavers, as well as our high-quality, kiln-dried, pressure treated decking that typically comes free of bark edges and knots.
Pressure Treated Decking
With customers traveling from as far away as Washington, D.C., and the Eastern Shore, our pressure treated decking is a source of great pride for us. Aesthetically graded at C&Better, our lumber is mostly clear with an occasional pitch mark or small tight knot. All of our lumber is treated for ground contact, providing added protection against decay and rot. See a variety of the solutions available through our vendor Culpeper Wood.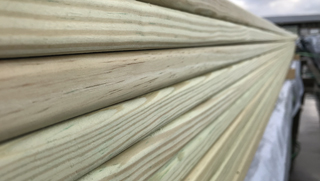 Composite Decking
Our durable and beautiful composite decking is a great option for your outdoor space. Envision, TimberTech, and Trex provide us with superior products that are sure to exceed your expectations.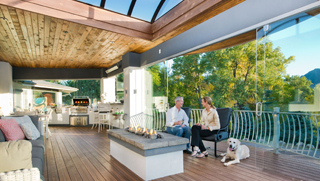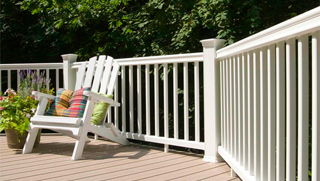 Hardware
We offer dependable, high-quality hardware for all of your building needs.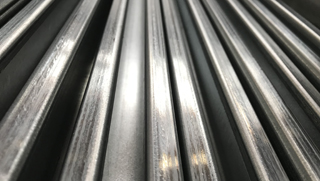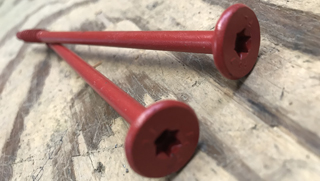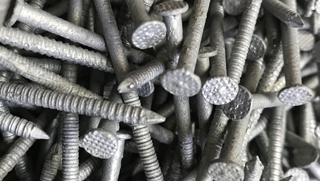 Fencing
Whether your fence is agricultural, light commercial, or residential, we have the products needed to complete your project!  Items available include pressure treated round and square posts and poles, agricultural wire fencing, and a high quality extruded vinyl product that comes in numerous styles and designs.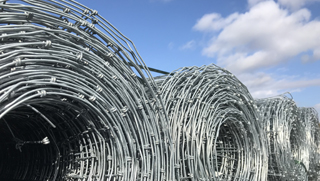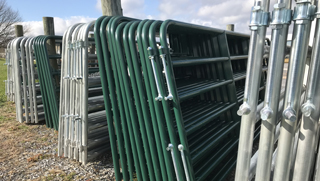 Moldings & Stairs
The interior of a space is where we spend the majority of our time, so details matter. We offer a wide selection of interior moldings and stair systems, accessories and parts.
Interior Moldings
With more than 70 in-stock items and hundreds more available via special order, you are guaranteed to find the molding profile that creates a warm and inviting interior living area. Stop by to see what's in our warehouse or view the chart to find the perfect molding for your space. Click on the chart to view it larger or download a printable PDF.
Stair Parts
We proudly carry L.J. Smith stair systems, accessories and parts. This brand has been around for more than 130 years, so they know stair parts! They offer wood, iron and cable, tube and panel systems for designs that range from traditional to modern. The exclusive features of their products result in unsurpassed strength and safety.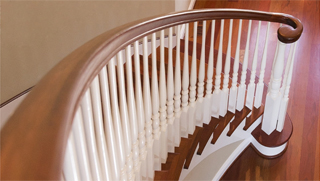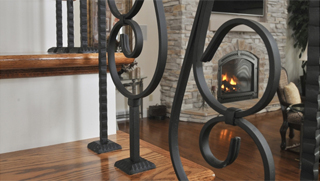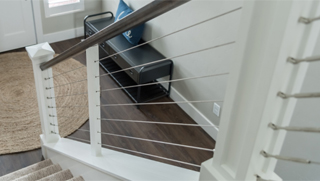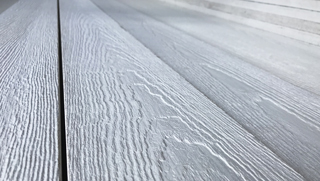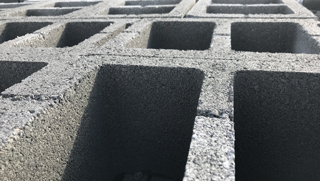 Building Packages
With our expertise and experience in both constructing and designing post-frame buildings, we have extensive knowledge to help you with your personal build. Our sales staff will work with you to provide a comprehensive building materials list to see your project through from beginning to end. You will also have the satisfaction of knowing that your project has been designed with all of the requirements and specifications needed to withstand years of use.